A day in a forest hide
Hide photography...03:15 AM wakey wakey; a start of a new day
Swiftly I make my coffee and sandwiches for the day, put all gear in the car for an hours drive. Today I will help a few photographer with the set-up and lingo of hide photography.The ultimate goal is to see the juvenile northern goshawk.
The ultimate goal is to see the juvenile goshawks and photograph them if possible.
Start
It's 5:15, at first light we walk into the dark forest towards the hide. On arrival we start building the perches, cleaning the reflection pond and set-up our gear.
What did I bring:
Nikon D5, D810
Nikon 600, 300mm
teleconverters 1.4 &2.0 type III's
Tripod and UniqBall ball head
Right off the bat I set-up the D5/600 combi, that works great under low light conditions, superb AF system and is fast.
Finally, it's all good and ready, little after 6 AM...coffee time 🙂
Bang 6:20 first Northern Goshawk on the perch an adult male, quickly followed by a juvenile male..... (mission accomplished!)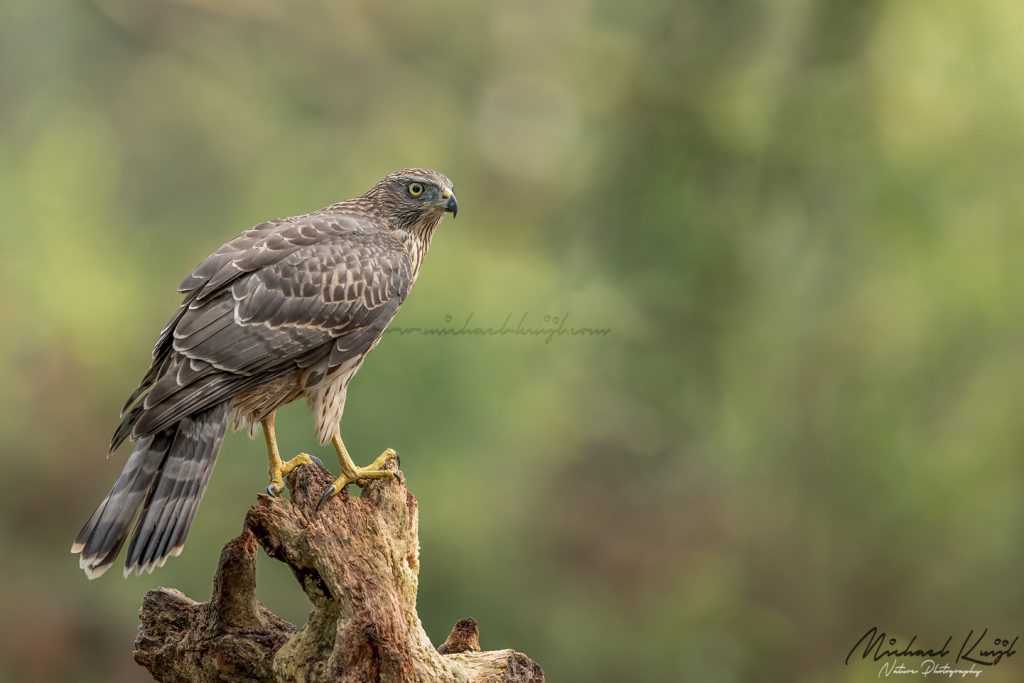 As the day progressed another juvenile northern hawk landed, this time it's a biggy the female. She is going to be a beauty of a raptor, pffff awesome bird.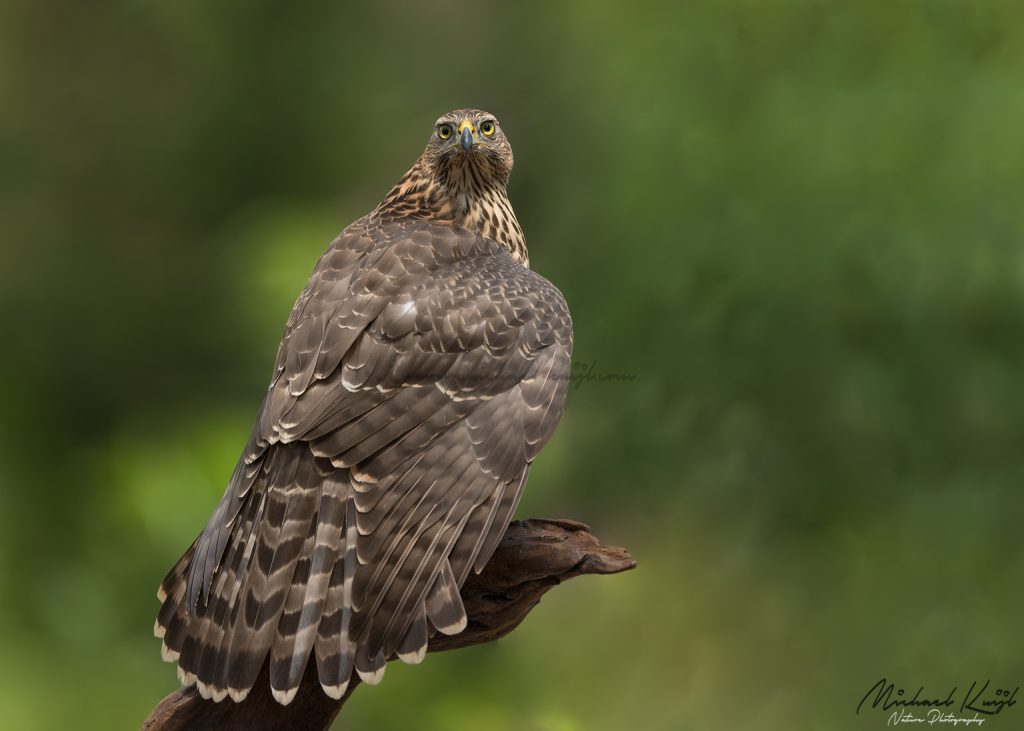 Just before we wanted to leave the hide, there was panic amongst the little birds normally indicating that a raptor is near.It didn't take long before the last juvenile of the nest showed itself. Another fine looking young male.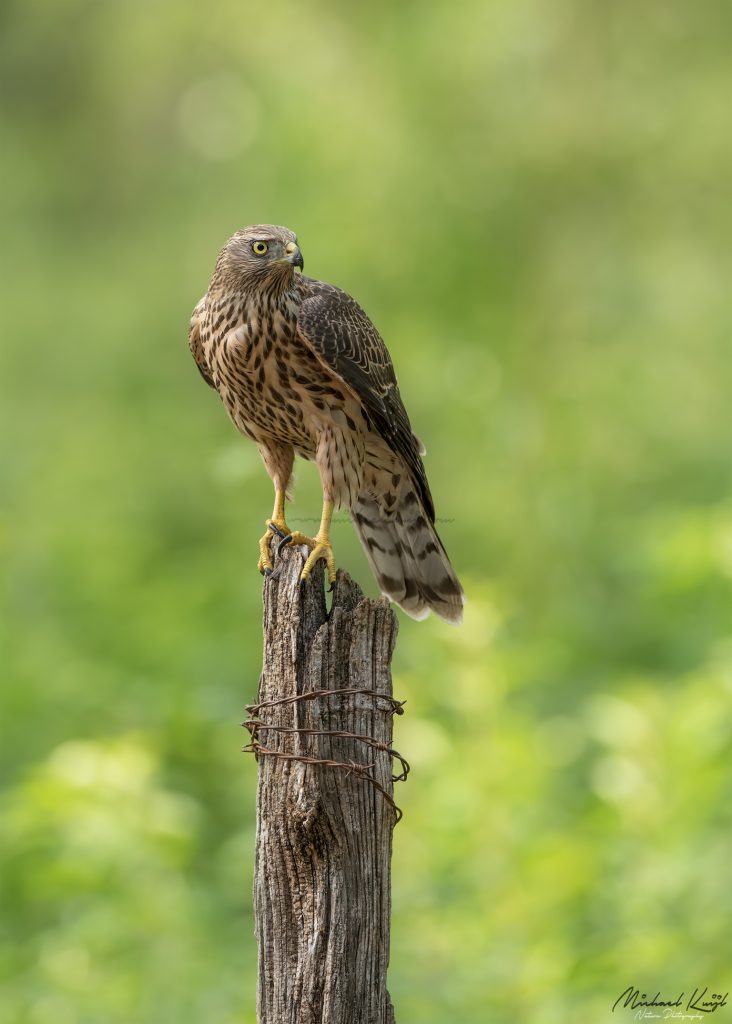 So after more twelve hours tucked away in a small private hide, we had seen and photographed 4 individual Northern Goshawks. Next, to 13 other species of birds (this count was low due to a rainy start of the day and presence of raptors)I just love the adrenaline rush when these
I just love the adrenaline rush when these raptors silently appear in front of the hide and the forest goes quiet for a moment.
Every day a new day, tucked away deep in the forest.
Any comments, suggestions, and ideas are always welcome just contact me.
Cheers, Michael